Where the difference is art-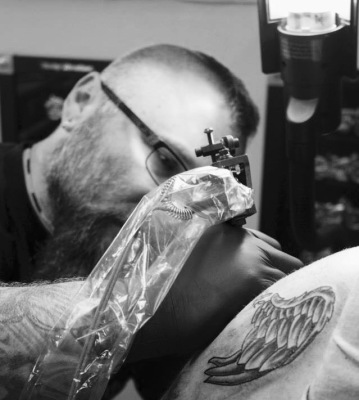 Troy has been in the tattoo industry since 1998 and opened Sacred Ink in 2001.  Troy has 18 years of piercing experience and has been tattooing for 16 years.  He is a devout Christian, husband and Harley Davidson enthusiast.  Troy is a versatile artist and enjoys  tattooing faith based art and scripture.  Troy is involved in the Bridge of Hope Street Ministry which serves the basic needs of the homeless and less fortunate population in the Tri-Cities area.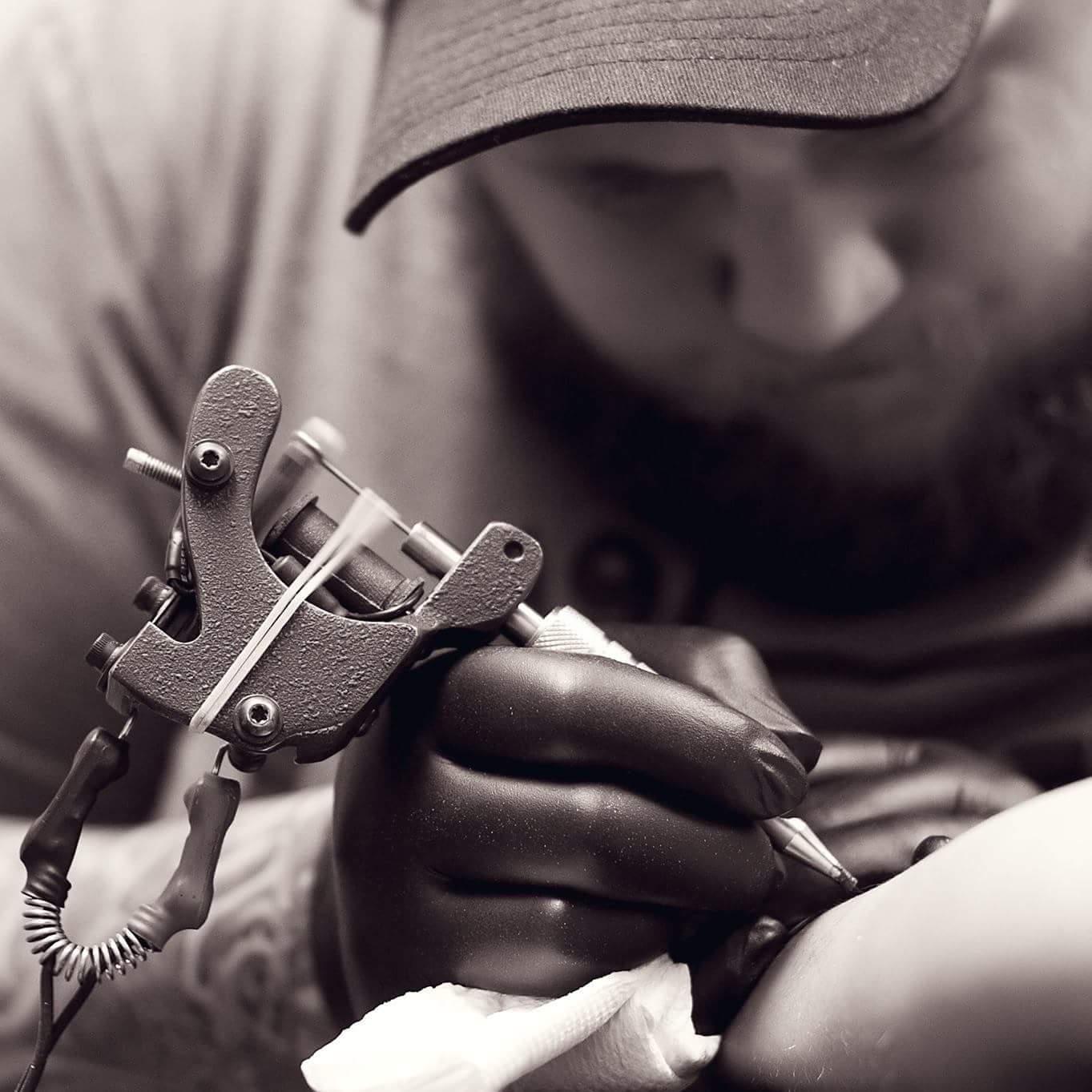 Travis lives in a pineapple under the sea and happens to be an award winning artist!  Travis is an extremely versatile artist ranging from specialty in black and grey/color realism to new school and traditional.  Travis is a devoted father and all around awesome guy.  He has the ability to make his clients feel comfortable and not only provides an excellent tattoo but also a memorable experience.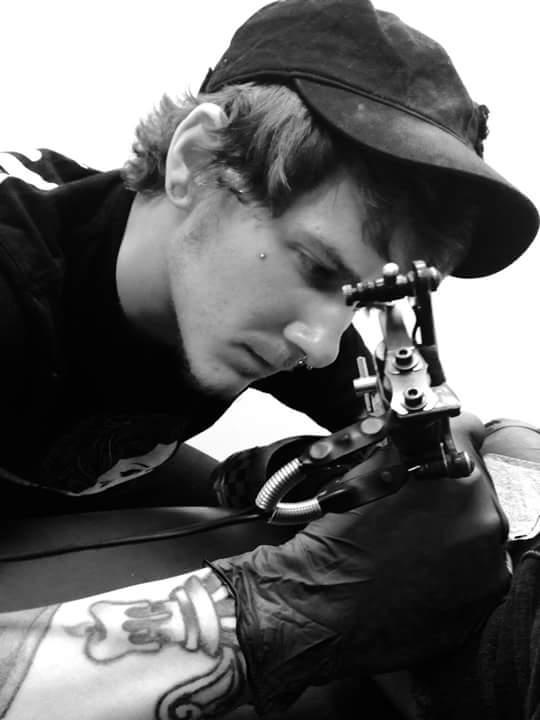 Allen has been tattooing since 2013.  As an up and coming artist, Allen specializes in color work, lettering, anime and video game related tattoos.  Normally, he rocks an amazing hair style that he perfected while he worked at Guilt Tattoo.  Sometimes he does things and other times he does stuff.  Allen is happy to tattoo some sweet images on you.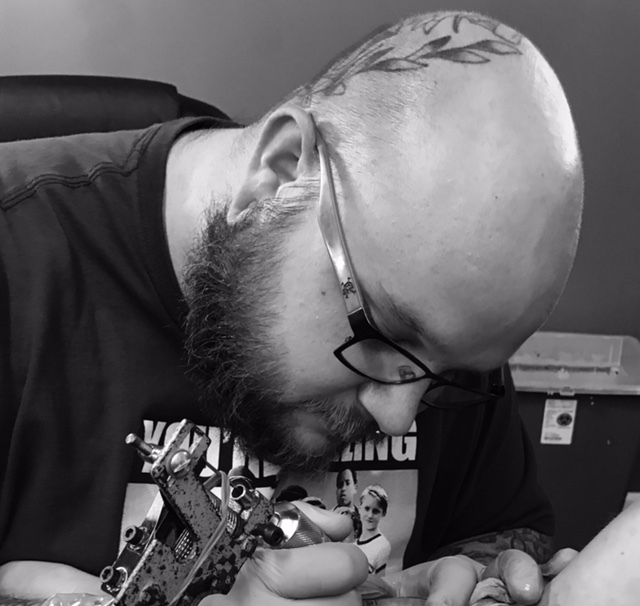 As the newest member of the Sacred Ink family, Jeremiah comes to us with 11 years of tattooing experience.  Jeremiah spent most of his career tattooing in Wise County, Virginia.  Jeremiah specializes in American-Traditional style and geometric line designs but is a well-rounded artist whos is capable of putting your ideas to skin.  Jeremiah is a loving father and husband as well as a man of true Faith.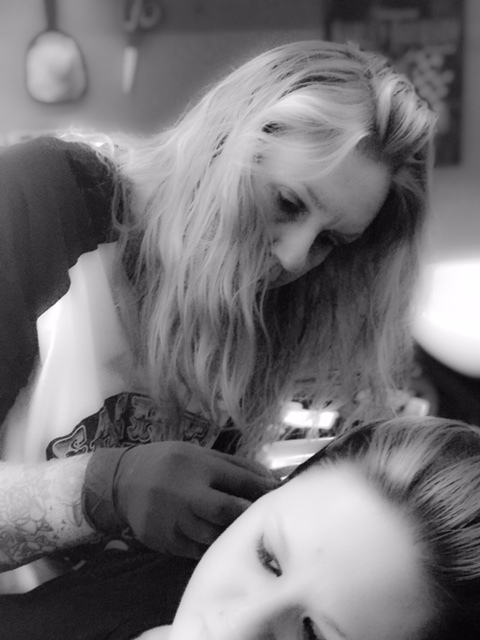 Pink is the piercer at Sacred Ink & AKA "Shop Mom".  Pink is happy to give you the professional piercing you want but is also able to listen, advise and provide encouragement to anyone who needs it.  Pink is a motorcycle momma, devout Christian, and happens to be married to the most handsome man on earth.  Pink is happy to participate in the Bridge of Hope Street Ministry which provides basic needs to the homeless/less fortunate in our area.  Come see her for half price piercings on the first Tuesday of every month to help fund this amazing ministry.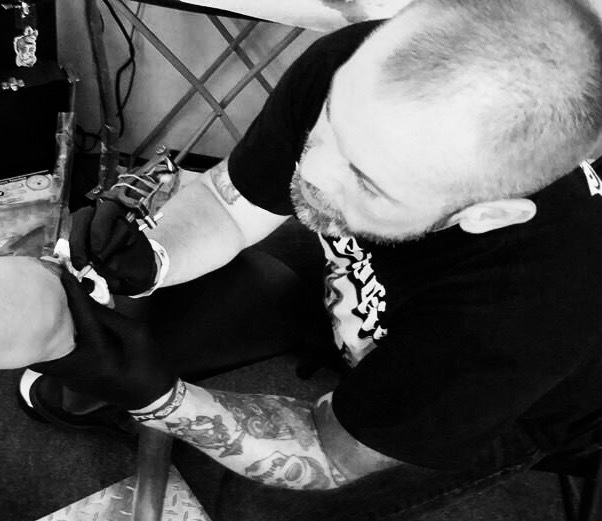 Matt Richey **Available by Appointment Ony**
Born and raised in Orange County California, Matthew has been tattooing coast to coast since 1988.  As a custom artist and former owner of multiple tattoo locations, Matthew has become quite versatile, specializing in custom art, fine line, black & gray, re-works and cover-ups.  Matthew can also rock some American Traditonal, Neo-Traditional, and New School styles as well.  Matthew currently lives in Richmond VA but is available by appointment only.  Call to schedule your time.